Real-life Stories Provide Insider's Look at the Consequences of State Budget Battles
Budget disputes have consequences. Just ask young Michiganders like Diego Garcia, Alexis Caples, Nicole Calver, or program providers like Patty Sabin, or a mom, Shelley Garcia.
In a series of blogs about state programs and services defunded because of disagreements among state leaders in the 2020 state budget process, we hear how real lives can be altered when services intended to transform the experiences of children and families fail to be prioritized by elected leaders acting on our behalf.
You'll hear from:
Diego Garcia and his mother, Shelley Garcia, both served by the Adoptive Family Support Network (AFSN) that was effectively shuttered last October when $128 million intended for programs serving kids and families was eliminated by Governor Whitmer. Now 15, Diego was adopted by Shelley as an infant and grew up as part of the AFSN "family" where shared experiences by other adoptees allowed him to feel "more normal" and overcomes challenges unique to children who've experienced foster care. Adopting a child from the state's child welfare system, where many children are scarred and traumatized, is hard for adoptive parents. Diego's mother, Shelley, who went to work for AFSN after being a beneficiary of its family supports, says the parent-to-parent support program has been a life-saver for families like hers. She openly worries that its absence will led to termination of some adoptions where parents are emotionally and financially unable to face the challenges of adoption from foster care without help.
Alexis Caples, a 24-year-old college student and board member for the Kyd Network in Kalamazoo, shared her experiences as a struggling teenager who cut classes and ran with the wrong crowd. But after joining an afterschool mentoring and tutoring program at her school, she turned her life around and became a mentor and advisor for other students. The help and support she received for transitioning to college is critical, she said, while bemoaning a $600,000 cut to expanding wrap-around services in Michigan this coming year.
Another important service that's been slowing moving into more parts of our state is the highly regarded Court Appointed Services Advocates (CASA) program. Available in just a couple dozen counties in Michigan, it provides trained volunteers to stand by and speak up for youths from foster care who are moving through the legal system. Nicole Calver, who went into the state's welfare system by the time she was five, bravely outlined her struggles made easier by a CASA volunteer named Marlene. Marlene was the one constant in her life as she traversed court hearings and home placements as a frightened young girl who missed her siblings. CASA would have been expanded into the populated areas of Wayne, Oakland and Macomb counties if not for the state budget conflict.
You'll also hear from Patty Sabin, the president/CEO of Michigan CASA, who remains hopeful that state leaders will reconsider their budget actions and make possible CASA's ability to help more children who are wards of the state through no fault of their own.
Michigan's Children has spent three decades supporting efforts that improve the lives of our youngest and most vulnerable children and families, and believes that when people are informed, they will feel compelled to speak out and advocate for better policies for kids and families. Please hear these writers out, and decide for yourselves whether we should ask our leaders to take a second look as 2020 rolls out for making decisions in the best interest of children and families.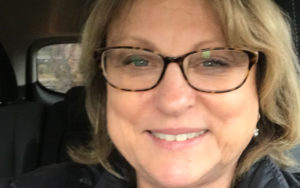 Teri Banas, a former journalist with over a dozen years of experience writing about child and family issues, is currently a communications manager for Michigan's Children and the Michigan After-School Partnership.