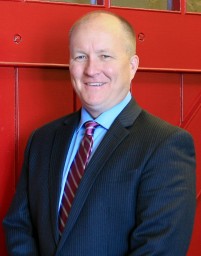 2018 was a year of incredible political change in our state. With major upsets in certain Congressional seats in Michigan's delegation, a new administration in the Governor's office, and Democrats gaining more political clout in the state House and Senate, Michigan Children rose to the challenges and opportunities of a major political season with significant accomplishments by year's end.
Dedicated to success through bipartisan support, we worked with solid partners across Michigan to fight on several fronts for shared advocacy concerns in the state budget, achieving wins for our state's children and families that were many years in the making.
After long-standing efforts to set the stage for state investment in the federally funded Early On program for developmental screening and services for infants and toddlers, Michigan's Children prevailed in 2018, helping to influence the appropriation of a $5-million state investment in Michigan's IDEA (Individuals with Disabilities in Education At) Part C program for families with infants and toddlers with identified delays and disabilities. This was the first time the state had appropriated statewide resources to Early On, a major priority area of ours.
Through the state budget process, Michigan's Children also helped secure increased investments in other priority areas, namely adult education, child care, and "school safety" funding for mental health services in schools. We were especially proud of helping secure state investments in priority areas where there was no state investment or state increase for at least a decade.
In addition, Michigan's Children was behind important, long sought-after changes in the state's reimbursement of child care payments to providers, helping to strengthen a vulnerable but critical workforce. Working with other advocates and business interests, we also were able to secure income eligibility changes in child care assistance for families, thereby making more families of low income able to access high-quality child care.
Meanwhile, we continued to lead efforts to build investments in expanded learning, family literacy, and prevention of abuse and neglect. With the assistance of local, state and national partners, we are also working to promote investments in behavioral health for children, youth and parents through increased legislative understanding of childhood traumas from adverse childhood experiences
On the state Legislative front, persistence and proven working relationships with Lawmakers paid off in an important triumph for youth and families in the foster care system in 2018. After a three-year effort many believe could not have been accomplished without Michigan's Children's political acumen, the Children's Assurance of Foster Care Act was signed into law. The policy change, initially borne from Michigan's Children-led KidSpeak programs involving youth from and in foster care, represented the valuable lived experiences of youth and foster. We view this act as foundational to necessary future improvements in the state's responsibilities for child welfare.
With 2018 an election year, Michigan's Children resumed our signature series of candidate forums led by youth and adult-learners in key battle-ground districts. Issues included child care, family literacy, foster care, and mental health. The 11 forums were held across the state and included 50 candidates for state and Congressional offices; 19 of these participants were eventually elected in their districts! Besides building awareness for priority issues, the forums served to generate new champions for our priorities.
We believe these and other gains will jettison us to a greater level of success in 2019 on issues benefiting Michigan's children and families. We look forward to the challenges ahead, and to the continued journey to a brighter future.
Regards,
Matt Gillard, President & CEO,
Michigan's Children