Supporting Families through Two-Gen Strategies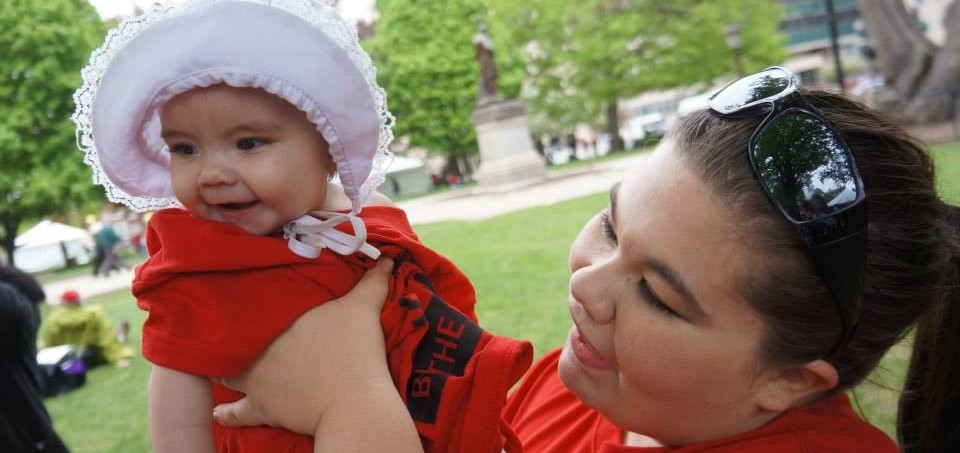 [col_12] [boxcolor color="green"]
Ensuring Children Thrive
Children need access to services and supports that assists their parents with helping their children stay developmentally on-track and ready to succeed.
[bulletlist]
[/bulletlist] [/boxcolor] [/col_12] [col_12] [boxcolor color="purple"]
Helping Parents Move Ahead

Parents need access to services and programs to support their families' overall success.
[bulletlist]
[/bulletlist] [/boxcolor] [/col_12] [spacer height="15px"]
With one in four children in poverty, and other child well-being indicators stagnating, policymakers must embrace strong research findings that demonstrate the critical tie between the well-being of parents and their children's social-emotional, physical, and economic well-being and educational and life success. Elected officials must drive policy to better support two-generation strategies that help children thrive while their parents move ahead, and are essential to the future economic prosperity of our state.
Two-generation strategies take into account the needs of children and their parents to ensure that families can thrive. Two-generation strategies must have three critical components that are intentional and linked.
Education and/or job training that leads to a credential and family-supporting employment that helps parents get ahead in life to better support their families and improve outcomes for their children.

High quality learning opportunities – typically early childhood education – where children's learning and development is nurtured to lay the groundwork for success in school and life.

Comprehensive wraparound services like family support, access to basic needs, health and mental health services for children, adolescents and their parents, and developmental screening and other assessments in child care, early education, and K-12 settings that appropriately engage parents more effectively in their children's learning and development.
Public policies must promote access and integration of these three components, and it is essential that programs targeting families are working to ensure successful integration. An intentional two-generation program would couple education and/or job training for parents with high quality early developmental or educational programming for their children. These programs would also connect families to needed services – whether it be connections to food assistance, housing needs, mental health or substance abuse services, or needs for their children like access to a pediatric medical home, special education services, etc. This type of intentional two-generation programming helps both parents and their children build the skills they need to move ahead and succeed in life.
Successful two-generation strategies may incorporate services including evidence-based home visiting; Early On early intervention; child abuse/neglect prevention services; high quality child care; adult, community and post-secondary education opportunities for parents; consistent and accessible behavioral health services; and connections to family and community resources.