The ROI on Child Care Investments is a Winner – new Federal Report Finds

(11.20.23) A new report released by President Biden on the return on investment (ROI) of pandemic child care funding provides a window for state lawmakers and Michiganders into the economic advantages of government investments in child care. The report found that the $1.4 billion of federal relief that Michigan child care providers received through the American Rescue Plan provided a tremendous 2:1 ROI, with the federal government recouping 40 percent of their investment. These gains, replicated across America's child care system and economy, included reductions in child care costs, increased educator wages, increased maternal workforce participation, keeping child care businesses open, and improving the quality of care that children in these programs receive. The report findings highlight the transformational impact of America's largest child care investment on families and the greater economy, and should prompt state lawmakers to do likewise.
Federal relief kept child care prices 10 percent lower than they would have been absent investment, amounting to significant cost-savings for Michigan families as they grapple with average child care costs of $11,000. Saving families money and protecting child care providers from closure boosted labor force participation for mothers with young children, providing Americans overall with $26 billion in earned wages. The child care investment not only protected families' financial stability, but benefits the government through increased income tax revenues.
At the state level, Sen. Kristen McDonald-Rivet in pushing for Working Family Tax Credits which would help families afford child care through $5,500 tax credits for their children under age 5. Imagine the impact that these tax credits would have on Michigan's economy and family stability!
This infusion of federal funds has run out, however, and child care businesses are struggling to maintain the raises they gave early educators. With an average per-hour wage of $12 in Michigan, they are leaving in droves for higher wages, resulting in shuttering classrooms. Perhaps evidence of the effectiveness of child care investments, and the examples of 18 states making significant child care investments, will compel state lawmakers to invest in this historically marginalized workforce of primarily black and brown women through an avenue that Governor Whitmer favors and proposed: refundable tax credits for early childhood educators.
As Michigan lawmakers take steps to implement universal preschool for all four-year-olds, the federal government's child care investment success story should compel them to propose investments in the entire early care and education system. Families need access to affordable early care and education for more than just their four-year-old children. Low-income families could experience improved access to child care if the state Legislature reversed its 26 percent cut in child care subsidy reimbursement rates, which is making it tremendously challenging for providers to accept low-income children, balance their books, and maintain staff raises.
At a time when Congress's political makeup is proving prohibitive for making additional child care gains, and Michigan child care providers and families are weighed down by the end of federal child care funds, state lawmakers should feel compelled by this report that investing in child care makes dollars and sense, and it's just the right thing to do for our state's families.
The report: American Rescue Plan's Child Care Stabilization Funds Stabilized the Industry While Helping Mothers Return to Work.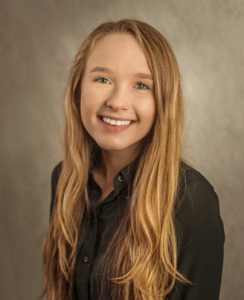 By Madeline Elliott, Policy and Programs Associate at Michigan's Children