When Child Care Providers are an Extension of Your Home Life, Saying Goodbye is a Tough Conversation
(August 4, 2023) – Two and a half years ago, I was hired onto Michigan's Children staff to essentially deal with all things outreach-related. At that time, it was the height of the COVID-19 pandemic. This part is particularly significant because I had a 2-year-old son who would frequently join me to "help" as I worked from home. Initially, I was okay with this set-up, but as he got older, he required more attention throughout the day, and work was gradually becoming more demanding as well. Seemingly, just in the nick of time, restrictions were being lifted, and his mother and I could begin the hunt for child care.
We found a local child care provider within our price range and whom we felt comfortable with. This lady was literally a godsend. Her hours were from 9-5, five days a week. She was even extremely flexible with the payment schedule, and we honestly could not appreciate her more. My son has now made friends and looks forward to going to daycare every day. During this time, the political landscape in Michigan was also preparing to change in a monumental way.
After the 2020 census had been counted, Michigan decided to redraw the district lines to reflect more accurately the state's population for the 2022 statewide elections. This redistricting presented Democrats with more of an opportunity to gain control of the state legislature, something that had not happened in recent years. When all the votes were tallied, Michigan Democrats would not only seize control of the State House but, through re-electing Gov. Whitmer, would also have a majority in all three chambers for the first time in 40 years. Shortly after the new state legislature took office, Governor Gretchen Whitmer informed us of her plans to increase funding for the Great Start Readiness Program (GSRP) in order to implement Universal Pre-K.
My son is now 4 years old, and we have made the tough decision to pull him out of his child care program and enroll him in Pre-K this fall. We were initially told that he could stay in his current child care until he went to kindergarten, and that was our original plan. However, our plans are now changing because, as wonderful as his child care provider was, she was not free. And as a young family, the money we save will be valuable to us, as we look to purchase our first home and eventually expand our family. The school year starts soon, and now we will have to have a conversation with our provider. This will be a difficult conversation because it's not just a business matter. Your child care provider becomes an extension of your home, and we don't want to sour the relationship.
I am writing this to let parents know that they are not alone in this. Some of you may make a different decision than mine, and some of you may have some time before you are faced with it. However, losing valuable 4 year olds to universal Pre-K will be the reality for many child care providers. And at some point, we will have to have tough conversations about how to support those who care for our children while we're at work from the ages of 0-4.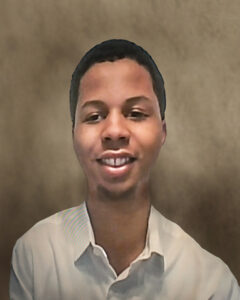 Stephen Wallace is the Regional Engagement and Mobilization Associate for Michigan's Children.