Increasing Access to Early On and Child Care Top Concerns of Young Families at Livingston Forum
(May 4, 2023) Last month the Livingston Great Start Parent Coalition hosted a dynamic Q&A in Howell to learn about their lawmakers' priorities and educate them about how families experience the early childhood system in Livingston County. State Reps. Anne Bollin and Jennifer Conlin attended along with Katy Michalski from U.S. Sen. Elissa Slotkin's office. State Sen. Lana Theis and Reps. Bob Bezotte and Mike Mueller were also invited but didn't attend. Access to affordable child care and early intervention services for children with disabilities were top of mind for parents, early childhood educators, Great Start Parent Liaisons, and other attendees.
During the event, Livingston County parents who have young children with developmental delays and disabilities discussed barriers they have experienced when accessing Michigan's early intervention program, Early On. They expressed a need for more frequent and coordinated early intervention services and accommodations to allow their children to attend child care programs. Early On has received a notable increase in state funding over the past few years but this year's proposals from the Governor and state Legislature would only increase funding by about $1 million, which would not meet the need as Early On referrals are up by 17 percent this year. It's clear that more advocacy to focus the Legislature and Governor's attention squarely on Early On is needed.
Lawmakers in attendance celebrated the huge infusion of federal funds that Michigan's child care sector received during the pandemic, while attendees cautioned that this is just the tip of the iceberg and much more needs to be done. Federal Covid-19 relief funds have been used to increase investment in the child care subsidy, stabilization grants to prevent child care business closures, start-up and expansion grants to increase the state's child care slots, among other initiatives.
Child care providers and parents across the state are glad that more funding is finally going toward child care, but have pointed out that not enough federal or state funding was directed to increase child care teacher wages and make child care an attractive career path. The only investment in child care wages during the height of the pandemic were $1,000 bonus payments included in federal child care stabilization grants. These bonuses were not an adequate substitute for actually increasing child care teacher wages. Providers and parents have expressed concern that federal funding is prioritizing opening new facilities and increasing child care slots when providers are unable to significantly increase wages and are finding it nearly impossible to compete for qualified teachers and staff. To address this systemic under-compensation, Governor Whitmer proposed an ongoing $1,000-$3,000 refundable tax credit for the child care field. Michigan's Children is calling on concerned Michiganders to contact their lawmakers and urge them to pass an Early Childhood Educator Tax Credit. Talking points to help you call can be found here.
The forum's attendees were earnest in expressing to their lawmakers that child care prices are soaring, waitlists are long, and this must be a top priority of the state Legislature. As the event drew to a close, the passion in the room from parents and attentive curiosity from lawmakers made it apparent that many more conversations between community members and lawmakers are needed to find real solutions for kids and families in Livingston County. The Livingston Great Start Parent Coalition expressed interest in deepening their relationship with their lawmakers by hosting more face-to-face opportunities to ensure that the early childhood challenges facing families are being addressed in state policy.
The state legislature is currently finalizing its budget, so now is the perfect time to contact your lawmakers and tell them what you want the state of Michigan to invest in this year! To find your state representative, enter your address here: https://www.house.mi.gov/ Find your senator's contact information here: https://senate.michigan.gov/FindYourSenator/
Other topics of discussion during the event included expansion of the Great Start Readiness program toward universal preschool for all, gun safety, safe classrooms, and social-emotional learning in school.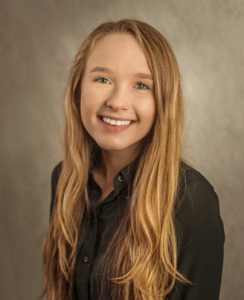 Madeline Elliott is Michigan's Children's policy and program associate focused on early childhood issues. She can be reached at madeline@michiganschildren.org.