My Introduction to Kinship . . . and a Call to Action
My name is Lindsay Huddleston and I'm a policy and program associate for Michigan's Children. Today, I'm here to share about what I would like to call my "Introduction to Kinship . . . and A Call to Action." Presently, I'm the Michigan's Children representative on the Michigan Kinship Coalition. This month the Coalition hosted a Kinship Care Symposium (on Sept. 16, 2022). Several influential organizations came together to form this event. These included the Oakland, Livingston Human Services Agency (OLHSA), Fostering Forward Michigan, Adoptive Family Support Network, Michigan Adult Community and Alternative Education Association, the Michigan State University School of Social Work Kinship Care Resource Center and Michigan's Children. It was a virtual experience that provided a great deal of information and insight into the complexities of kinship care in Michigan. It's great being able to get to know the different representatives from these great organizations. The shared experiences of the members of these groups is hard to go unnoticed.
The keynote presentation was "Kinship Caregivers: Binding Families Together" by Dr. Andrea B. Smith, a professor in the College of Education and Human Development at Western Michigan University (Go Broncos!). Dr. Smith's presentation highlighted the realities many kinship families face every day. The two morning breakout sessions, "The Resilience Toolbox: Building Tools for Resilience in Early Childhood," focused on the negative impacts intense and prolonged stress have on the development of young children. This breakout session was led by Courtney Aldrich, program instructor for Child and Family Development though Michigan State University Extension. "The Grand Families Custodial Battles" session was presented by attorney Kimberly Parks, of the firm, Bassett Murray Law Group. Park's workshop educated attendees on the types of custodial arrangements, how the court system works, grand family visitation time and much more.
There were also two afternoon breakout sessions. I had the pleasure of introducing the two presenters for the "Caring for the Caregiver" breakout session, social worker Lisa Tams and Hanna Hotchkiss, both from Michigan State University Extension's Social-Emotional Health and Wellbeing Program. Social worker Amanda Morgan presented on "Transracial Parenting: Promoting Healthy Racial Identities in Children." Morgan emphasized that is important that transracial parenting promotes the development of a healthy racial identity in your child.
What I took from this day of amazing presentations and discussions is that there is much more work to be done. I also began to understand how I can come to use my background, past life experiences and skill set to make a positive impact on many of the kinship issues raised during the Kinship Care Symposium. I also realized that kinship issues like the topics the breakout sessions addressed permeate through more parts of society than many of us know. Many of the challenges that young people face that are rooted in socioeconomic inequities are correlated to kinship matters. This is why promotion and advocating issues that were addressed in the Kinship Care Symposium are paramount to our agenda here at Michigan's Children. The more people that know how these issues impact so many other facets of one's life, the more people will be willing to aggressively engage these matters in the most productive manner. This would include community education and legislative advocacy.
Therefore, I want to make a "call to action" for all matters related to kinship care. Connect with your local leaders to include state representatives and state senators, county commissioners, as well as your member of Congress. What does engaging them do? It will allow us to continue to shine the light on matters that have an impact on the lives of so many of our youth and families. The more influential individuals and organizations that are engaged in kinship matters, the more positive results we can reach as it relates to all things kinship.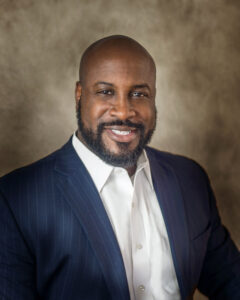 Lindsay W. Huddleston II is the newest policy and program associate for Michigan's Children.