Calls are Growing to Increase Support for Michigan's Kinship Families
Kinship care is all around you; you just might not recognize it. Grandparents, aunts, and uncles caring for their relatives' children, young adults taking in their younger siblings. Even close family friends helping each other's kids out during periods of instability.
My family for a brief period housed the child of a close family friend during a stressful period. We didn't think of ourselves as kinship care; we were just helping out a family who was close to us. That's how many informal kin caregivers see themselves at first.
Around 4,600 Michigan children have a "formal" kin care placement that is arranged through the foster care system. These situations have recently received increased attention and investment, but for a while, the needs of another nearly 47,000 children and youth being cared for informally by kin (i.e., not arranged through foster care) have flown under the radar of policymakers, until recent years.
The growing recognition reached a high point on Wednesday September 7, 2022, when our team attended the first-annual Michigan Kinship Caregiver Awareness Summit, an outgrowth of the state's kinship advisory council which was enacted after the efforts of groups including the Michigan Kinship Care Coalition and Michigan's Children.
There, calls for the state to recognize and dramatically increase support for kin caregivers repeatedly surfaced, both from national experts and from caregivers with lived experience.
A panel of seven relatives shared their stories of mostly informal care. One grandparent told of how their children wanted the grandchild to go live with the grandparent. Another recalled spending months tracking their grandchildren down and jumping through hoops to help their relative children with school and important paperwork. Some reported being encouraged by CPS to become a guardian even though they didn't even know that formal kinship care was an option.
None of the caregivers wanted to risk their relative children becoming a statistic. And none felt they had enough guidance, or resources and services including cash assistance and therapy, to make it through.
"We wouldn't do anything differently, but we wouldn't want to do it again" given the way things work now, said Lara Bouse, a kin caregiver herself and the Executive Director of Fostering Forward Michigan.
Their recommendations were underlined by keynote speaker Dr. Joseph Crumbley, a family therapist and national leader in kin engagement, who urged the importance of making sure the supports being provided to formal care are being provided to informal care. "We have to look at informal care as not only a temporary but a permanent arrangement."
While steps are underway to continue to improve the experience of formal kinship care, we already know of steps that can be taken to make informal kinship care a viable option.
We can make the "child-only" TANF grant more accessible to informal kin, so relatives can receive at least some financial help for the increased costs of caring for a child.
We can improve Medicaid accessibility for children who are adopted by their grandparents outside of the foster care system by waiving the grandparents' social security income from Medicaid's means-test.
We can hire more professionals to help kin navigate their options, and expand access to Family Resource Centers, which provide concrete resources and services to all families, so they can refer kin caregivers to expert navigators when it's apparent that their lives fall under the definition of "informal kinship care".
The awareness is growing, the first steps towards long-term solutions are clear. We now need your voice and your informal caregiving stories to make sure that legislators are willing to put informal kinship care on their agendas.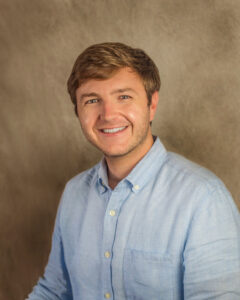 Bobby Dorigo Jones is the Vice President of Michigan's Children