Just When Practitioners are Needed Most, the IECMH Clinical Workforce is in Crisis: Michigan Faces Staggering Numbers of Unfilled Positions
The multidisciplinary field of infant and early childhood mental health (IECMH) is growing across workforce sectors and the demand for IECMH services is increasing thanks to many systems-building, policy, and practice efforts. However, as a nation, and in our state, we are facing a growing IECMH clinical workforce crisis, with significant challenges in clinical workforce capacity, including a significant shortage of professionals of color.
Michigan's public Community Mental Health (CMH) system has 46 IECMH programs across the state with staffing ranging from one qualified IECMH professional endorsed by the Michigan Association for Infant Mental Health (MI-AIMH) serving a multi-county rural area to eight or more in a couple of the larger Detroit area programs. In most of the programs, staff are also expected to serve older children with severe emotional disturbances due to increasing family and community need with fewer qualified mental health professionals available. Indeed, Michigan is now facing a staggering number of unfilled positions and this shortage is even more apparent in the number of professionals of color. COVID-19 has exacerbated the challenges to this already under-resourced system with some recent estimates of approximately 14,000 unfilled positions in our state across the full spectrum of public CMH programming.
We are witnessing the loss of many direct service IECMH professionals in the public CMH system, and their supervisors, as well. This has been a trend, but we are observing this happening at an increasing rate. MI-AIMH is in the position of hearing directly from many in our field about this crisis as we seek to develop and implement learning, resourcing and support opportunities tailored to current practice, family and community needs. We, therefore, have intimate and thorough knowledge of what must be understood by others who have a stake in the well-being and relational health of the children and families being served by a competent workforce, namely all of us.
Some of the specific thoughts shared by IECMH practitioners and supervisors with us appear here: "Sustainability plans are necessary, of course – we can't continue to provide a service if we have no way of funding the service, but reimbursement rate and other issues have meant that there are two messages for IECMH clinicians: Build relationships carefully and meet families where they are at; and meet your billable hours, which can be from 40-60% of your time. Those two competing expectations are many times incompatible," an IECMH practitioner in a county with a population of 120,000 wrote. Many families with infants and young children eligible for IECMH services experience lack of trust in the system (or have other barriers to cross) and it takes time to build a solid treatment relationship evidenced by keeping consistent appointments, which bumps up against meeting agency timelines and billable hours expectations. And, we cannot forget, but often do, that very young children can't call or keep appointments or advocate to get their needs met.
Performance indicators for supervisors are rated on the productivity of staff, so the important awareness-building and broader service system connections that require supervisors to do things like write, attend community meetings, present at conferences, etc. may still result in lower performance ratings and pressure to increase productivity. "Skilled supervisors and willing supervisees can know how to reflect on this dance, but resentment builds for all parties," wrote another respondent. The tension between two competing demands feels stronger than ever for the direct service and supervisory professionals and creates ethical dilemmas on a daily basis leading to burnout and resulting in destructive turnover.
Where are these highly trained professionals going? They are leaving for private practice or clinics where there are fewer inefficiencies and sometimes greater pay. Hear the lament in the voice of one supervisor, who wrote: "I couldn't ask my staff to continue to do this work with fewer resources – continuous low pay, very few materials supplied by the agency, no support for vehicle maintenance that quadruples in home-based work – but also know that the agency as a whole was barely skating through in the black most years, and in some years was in the red." This means that chronic understaffing in the CMH system leaves many families with no appropriate service options available to them. In particular, it is often the infants and very young children who take a back seat to older children with serious emotional disturbances. It also leaves us concerned that the picture of access to service is not much better for our youngest in need due to limited reimbursement for IECMH services in the private sector where these clinicians are going.
State regulations limiting telehealth continuation and lack of access to technology and internet connectivity were also mentioned. Politics in some situations influenced agency decisions regarding safety plans and staff experienced feeling unsafe many times. "The pandemic has highlighted a couple of things: This work can be done in a variety of ways depending on the family and clinician if we are allowed to make these choices based upon informed clinical opinion, and staff and client safety are not always the top priority for the agency."
Families highly value infant/early childhood mental health services as reflected in these selected testimonials about their impact:
"My IMH therapist helped me to be more aware of how my childhood hurts were showing up in how I cared for my son and helped me get beyond that so I could give him the best of me."
"When you grow up in foster care there is a lot of work you have to do when it is time for you to figure out how to keep your child with you. She was there for me while I did that and saw the good I was able to do for my girl. Sometimes you just need someone that sees the whole picture and stays by your side, so you can stay by your child's side when they need help".
We do have opportunities to address the issue bringing us to this crisis point. It will require us to think more creatively and broadly, and to wisely invest our federal and state resources. Think Babies Michigan brings together policy and parent leaders to address our broad early childhood workforce issues and MI-AIMH is a part of this planning group. It is hoped that with an investment in the workforce needs identified, that we can recover and sustain those upon whom we rely to promote infant and early childhood mental health.
Clearly, as a state we must take decisive action to address the looming workforce shortage. We need to revisit funding formulas to relieve the burden of totally resting on productivity. We also need to invest in short- and long-term retention strategies and provide for flexible delivery methods based on confirmed family preferences revisited quarterly. Investments that we are looking forward to in the mental health of K-12 students is important AND we hope that this can extend to children before they reach school age, when many foundations for social, emotional and relational functioning are being built. There is more that must be done.
Michigan is not alone in facing these issues. In 2020, ZERO TO THREE brought experts and interested parties from throughout the U.S. together to explore the barriers and opportunities related to increasing the size, diversity, quality, and accessibility of the IECMH clinical workforce. The IECMH Clinical Workforce Solution Pathways lays out four guiding principles of diversity, equity, and inclusion; mentorship; well-being of the workforce; and relationship-based practice. It further highlights four areas of opportunity: Awareness and Alignment; Clinical Preparation and Ongoing Education; Career and Workforce; and Growth and Sustainability.
Review this group's work, completed last year, to identify various solution pathways that we can consider for implementation in Michigan. Learn more about the resources and professional development supports offered by MI-AIMH on its website here.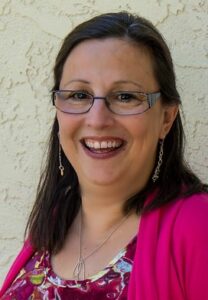 Sheryl Goldberg is Executive Director of the Michigan Association for Infant Mental Health.