Make Historic Child Care Investments Work for Families, including the Need for Summer Learning Programs for School-Age Youth this Year
Making public policy work for children, youth, and families means helping families thrive, no matter what ages their children may be. This summer, many working families would like to rely on child care and summer learning programs, but they are either expensive, hard to find, or both, depending on where you live. And many families also are looking to help their child or teenager re-engage with peers and their school after a difficult period.
We have an opportunity to urge our leaders to complement recent proposals for historic child care and preschool investments with a proposed statewide expansion of afterschool and summer learning programs to support the care and educational needs of even more children, youth, and working families. In recent months, the Michigan Legislature has used some federal COVID funds to support programs seeking help overcome losses suffered during the pandemic. But they were one-time allocations.
Looking at the bigger picture, thousands of Michigan families this summer will have to arrange care for one child who has been to Kindergarten (or school-age), and one child who is not quite Kindergarten-aged. I am four years older than my brother, meaning that for four years after my brother's birth, including four summers, my parents had to figure out care for children who had different developmental needs.
Many families in a similar situation, with children in different stages of life, lean on, or would like to use, afterschool and summer learning programs for at least part of their care for school-aged children or youth because they provide engaging learning activities and connections. Unfortunately, and to the point, we know that at least a $50 million gap exists between current funds and the demonstrated need, according to Michigan Department of Education.
So while the Governor's recent proposals for child care and preschool would change the odds for over 150,000 Michigan children whose families are working to get by and get ahead, I hope that our leaders work to extend these proposals with one equally transformative investment for the many families – and voters – who are navigating a care situation similar to what I grew up with, and support expanding access to high-quality out-of-school learning programs to an additional 50,000 children.
There will remain work to do. Families deserve paid leave to care when necessary, and higher incomes to recognize both the costs and value of child-rearing. But for now, we know we can take a step immediately to make care and learning opportunities accessible for even more families.
Our state is rightfully charting a course to go big on supporting children and their families in the earliest years of their lives. Let's use this historic opportunity to help families keep their children, whatever their ages or learning needs, safe and thriving.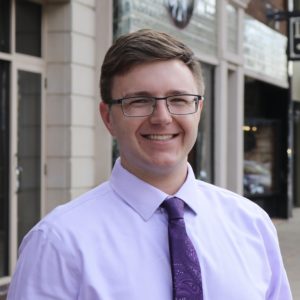 Bobby Dorigo Jones is the Public Policy Director for Michigan's Children and serves as the chair of the Champions (Policy) Committee for the Michigan After-School Partnership.
Help support the OST funding initiated by MASP and supported by Michigan's Children by taking action here.