Michigan's Uber Advocate for Afterschool, Mary Sutton Built a System with Perpetual Grace and Grit
(May 28, 2021) In a Zoom-style farewell this week with over 50 of her closest colleagues, Mary Sutton was equally praised for her cool-headed knack for tackling the granular details of "systems building" as she was for her compassionate advocacy for the needs of Michigan's schoolchildren and families. Mary Sutton helped launch and was head of the Michigan After-School Partnership (MASP) since 2007. Among the sincere and fitting accolades were the words of MASP board member Patti Wagner, of the Detroit-area's ACCESS afterschool program. "How rare is it is for anyone to have the kind of impact that you've had on Michigan children, their families, and the profession. Most of us don't get to see that kind of work, ultimately, that kind of accomplishment and achievement."
Mary Sutton's last day on the job as MASP's executive director is today, and it's a sad good-bye for many of us who have worked closely with Michigan's uber advocate for afterschool. Mary has been the real deal for the youth development profession, afterschool agencies and programs, kids and families. She started her professional life as an early childhood program provider with a keen intellect and organizational skills that jettisoned her to lead the YMCA in her hometown of Bay City. There she realized the importance to families of school-age care, and the potential all kids have to learn and grow through critical experiences out of school. (After all, only 20 percent of a schoolchild's time is spent learning in school, leaving big opportunities for learning experiences after school, she's been known to say.)
Mary started the first afterschool program at the Bay City Y called Jumping Jack Splash that grew from her ability to bring people together with relationships she built with area school districts, local governments and grant funding sources in Lansing. That and her involvement in the statewide YMCA's policy committee is how she was invited to serve on the Michigan After-School Initiative in 2003 with others including Michigan's Children. The task force, formed by the Michigan Department of Education and the Michigan Department of Human Services, delivered a research-supported report with recommendations to then Gov. Granholm regarding gaps in school-age care for Michigan's families. Armed with that information, the Legislature kicked in a small appropriation backed by philanthropy dollars to create a permanent statewide afterschool entity. First housed in the state Department of Education, MASP stepped out on its own in 2007 in order to better advocate for funding and system change with Mary leading the way and a new fiduciary partner in the Michigan Association of United Ways.
Disciplined and dedicated, she didn't shy from getting in the weeds. Mary spent years identifying complex problems with needed solutions. With vigor, she focused the group's energies on building out recommendations for quality programming, including championing a badges program that gives students' opportunities to showcase skills and competencies they've learned outside of school. In time, MASP's quality committee acted as an afterschool think tank of sorts, routinely fielding the most seasoned volunteer professionals to its large and robust monthly gatherings around professional development, and creating a workforce pipeline for the future. Worried about the ability of the afterschool workforce to carry on amidst high turnover, low wages, offbeat hours and high stress, she zeroed in on helping to develop professional standards and training to bolster professionalism. Last fall as the pandemic raged, quality committee members published a white paper with recommendations for policymakers on "Out-of-School Time Professional Career Pathways" to bolster support for the field. With the respected QTurn Group last year, she helped bring about new standards in distance learning unique to afterschool programs to help providers during the pandemic. For Mary, the bottom line has always landed with student outcomes. "It's always been important to me that all programs are of high-quality, set up to succeed, and help students get the most out of their experiences," she told Michigan's Children.
Over the years, Mary's dedication to ensuring that all kids – regardless of family income or pedigree – have the opportunity to shine and succeed, reach their full potential and boost academic and social-emotional skills, has inspired others across Michigan and nationally. Many who addressed Mary this week thanked her for helping them become confident afterschool advocates willing to have tough talks with lawmakers about the need for funding for new and expanded programming in Michigan. She promoted Michigan professionals as national afterschool ambassadors, ran yearly Capitol Days, encouraging providers and students to raise up their voices, and coordinated state Lights on Afterschool events with national partners. Two years ago she laid the groundwork for the recent "ask" for state funding for afterschool programs at a summit of policymakers in Lansing. And she did it on a shoestring budget with one other full-time employee dedicated to training afterschool providers, plus a half-time shared employee (me) for a while.
Mary leaves MASP on a solid footing after a year punctuated by a pandemic that saw many programs struggle as school buildings went dark, and as MASP undertook its first massive organizational restructuring since its creation. She also leaves as the group has taken up a strong campaign to urge the Legislature to once again invest in afterschool and out-of-school time programs targeting American Rescue Plan dollars. "If anything, the pandemic has shown us how important supports and systems are for kids and families because there can be no economic success without kids and families being taken care of," she said.
We couldn't agree more. Mary's leadership, influence and impact will be felt in the afterschool community for years to come.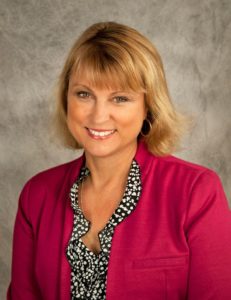 Teri Banas is the Director of Communications, Media and Outreach for Michigan's Children, and served in a shared role capacity with MASP until recently.