'Michele Didn't Talk-the-Talk on Making Systems More Anti-Racist; She Walked-the-Walked'
This past month has been incredibly challenging. Today marks one month since Michele's passing. In that same month, we've seen a horrific amount of white supremacy-fueled violence in our country, and particularly too many Black and Brown brothers and sisters – including children – murdered by the hands of police officers. Like many of us, I know Michele would be outraged by this, and Ma'Khia Bryant's murder in particular would get Michele riled up thinking about the multiple systems that failed her and her family. But, Michele would take that anger and put it towards something productive – advocacy.
Michele didn't talk-the-talk on making systems more anti-racist; she walked-the-walked. She would listen to young people themselves like Ma'Khia Bryant and Adam Toledo – as well as their families and neighbors – to learn about the challenges they saw and experienced in their own communities, and she would listen to their creative solutions to strengthen the systems that impact their lives. Michele would not only bring their perspectives and solutions to her conversations with decision-makers, but she would also create spaces for policymakers to hear directly from young people.
But she didn't stop there. When Michele would hear ideas that did not adequately center children, families, service providers, and equity, she would ask questions. And she would ask tough questions. Sometimes when you were on the receiving end of those questions, it was hard not to feel a bit dumb at times (I've certainly had those experiences!). But if you knew Michele, she was never asking the tough questions to make you feel inferior or stupid. She was asking the questions to push your thinking and make you think more deeply, think differently, and push for more innovation and equity-centering solutions. It was in these conversations where she would ask the tough questions that would often result in even better solutions. And of course, they were often followed by laughter when the discussion would shift to recent fun family experiences or memories. It was in these everyday dialogues when I felt Michele was truly my friend, colleague, and mentor because it was in these conversations where I could feel my own growth.
When I think about Michele, I know she wouldn't want us to wallow in her too early passing. She would want us to be thinking about Ma'Khia Bryant, Adam Toledo, and other young people who have been victims of racist systems. With Michele's same energy, passion, and optimism, she would want us to advocate and fight for more equitable systems. Since Michele's passing, I often think "what would Michele do;" and I know she would want us to consider the tough questions, think strategically, and advocate for better and more equitable policies.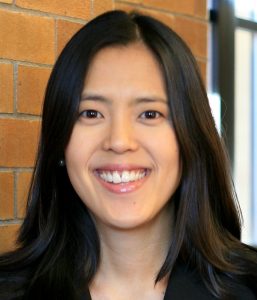 Mina Hong is a Senior Policy Manager for Start Early, and former Senior Policy Associate for Michigan's Children.
---
'Full Partners in a Mission We Both Embraced'
Shortly after I began working in the field of child abuse prevention, I met Michele Corey at an annual Child Abuse and Neglect Conference. Michele impressed upon me – as I know she impressed so many others – that I needed to be a forceful advocate for children. Through her, I realized that because children do not have a voice where decisions are frequently made on their behalf, they need people like me to speak up for them and with them. Raising up their voices at the policy table? That's our responsibility! Michele was my first teacher in advocacy, and a passionate one who had an incredible impact on my work, then and now.
Throughout my career with the CAN Council Great Lakes Bay Region, we worked together on ZFAN (Zero to Five Advocacy Network), Child Abuse Prevention Awareness Day, where she taught us how to get comfortable speaking with legislators, and at the annual Child Abuse and Neglect Conference. No matter how long it had been, it was always wonderful to see Michele, share a smile and laugh! No matter when or where, we would sit down and jump right into discussing what we could do to improve the lives of our children in the Great Lakes Bay and throughout Michigan. In early 2019, when I came to the Michigan Children's Trust Fund and learned that I would be working closely with Michele as the co-lead for Prevent Child Abuse America's Michigan chapter — I was overjoyed! We talked a few times and were in many meetings together — always using the "chat" and deciding when we would get together next. In our last meeting at Panera during the Fall, just before it was too cold to sit outside, we crafted a plan for our elevation of Prevent Child Abuse Michigan — full partners in a mission we both embraced.
Thank you to Michele's family — Tom and their children — for your love and support of Michele's passion for children's best interest over the years. It was an honor to know her, serve with her, and love her as my colleague and friend! Her inspired leadership and conviction will be guiding our work as we move forward, and I am forever blessed to have known her.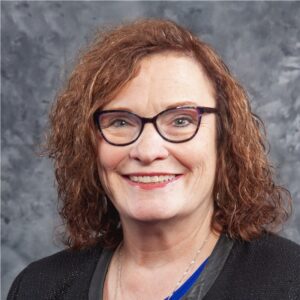 Suzanne Greenberg is the Executive Director of the Michigan Children's Trust Fund.
---
Michele Transformed the Policy Landscape for Students with Experience in Foster Care in Michigan
I met Michele Corey the week after I moved to Michigan in May of 2012. She quickly took me under her wing and was then, as she continued to be, a tremendous resource of knowledge, insight, and connection as I learned the landscape of Michigan politics and policy advocacy for young people with experience in foster care. I will share some of the many things that I watched her accomplish over the years, but what she accomplished is really a small part of the story. Michele's magic, and I use that word because it feels like the only adequate way to describe it, was in the way that she made the work look as easy as breathing. Unlike so many, Michele never failed to center the young people in her work. She understood that their stories and their lives were not to be tokenized. She made time to listen to each young person she worked with and understand their story beyond the point she was working to advocate for. And when it came to the advocacy, Michele could challenge even the most hardened politicians and bureaucrats and never seem ruffled. Her only show of exasperation was the occasional "Geez-o-Pete" (which as a non-native Michigander, I truly thought she made up until I learned it was a Michigan colloquialism). I was always in awe of how level-headed she was and how easily she let things roll off her back.
Michele was not just a work colleague to me, she became a friend, someone I could trust to hold space for me as I navigated the intersections of the personal and professional. We enjoyed the kind of relationship where you can go for a few months with only a few emails exchanged and then spend three hours over lunch catching up. Michele, being the foodie that she was, always took the opportunity to introduce me to restaurants in Lansing that I would have never known about and over those lunches she talked as animatedly about her family as she did about planning the next advocacy effort. Over the years as she fought cancer, we would talk frankly about what it meant to live with a disease that seemed to be relentless. Michele would always remind me, "Maddy, you know I don't believe in living my life by the number of days or weeks or months I have." And she did just that. She lived the fullness of her life, she made every day count, she was passionate about the work, and she never gave up.
It is not an understatement to say that Michele transformed the policy landscape for students with experience in foster care in Michigan. She left so much in her legacy — from securing state funding for the statewide expansion of the Michigan Youth Opportunities Initiative (something that has yet to be replicated in any other state) to passing the Foster Youth Bill of Rights, to hosting the first-ever foster care advocacy day at the Capital, to securing funding for the Fostering Futures Scholarship, to advocating for an end to institutional placements for children in foster care. It seems truly impossible that Michele is gone, but the truth is I, and many others, will carry her with us. She will always be a source of inspiration and I will continue to fight the good fight the way she would have wanted —centering the voices of young people, not getting caught up in dramatics, and doing my best to laugh the tough days off with a quick "Geez-o-Pete".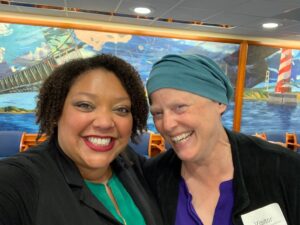 Maddy Day, MSW, directed the Fostering Success Michigan statewide initiative at Western Michigan University from 2012-2018, and is currently a Senior Fellow for Case Commons providing site liaison consulting for the Annie E. Casey Foundation's Jim Casey Youth Opportunities Initiative.
---
'Michele Laid an Incredible Foundation . . . for All Those who Work Toward Improving the Lives of all Children and Youth'
I started at Michigan's Children as a policy advocacy consultant shortly before Michele joined the staff. While most of my work was with Pat Sorenson on early childhood issues, Michele was always there as a resource. Hers was a steady presence, a determination to stay focused on the work to be done, always to keep her eyes on the prize, in the midst of the inevitable stresses of the advocacy and nonprofit worlds. Michele – always with her ready smile and delightful laugh – that is the picture of Michele I carry foremost in my head.
While at Michigan's Children, I learned much from both Pat and Michele about data (not my forte) and how to best use it in our advocacy efforts. I followed carefully Michele's inspiring work with KidSpeak, as giving voice to young people is a passion with me as strong as early childhood. And of course, I loved sharing with her the joys and trials of parenting, as each of her children was born.
I worked with Michigan's Children almost full-time for about ten years (the first half of Michele's time at Michigan's Children), though continued with occasional projects and to touch base with Michele and others for my work on both the local and national levels. I am not at all surprised to read about the many young up-and-coming advocates that Michele continued to nurture and mentor over the years – it was the person she was: giving, caring, passionate. As many have said, Michele will be sorely missed, but she has laid an incredible foundation, first and foremost for her own children and family, but certainly for all those who work toward improving the lives of all children and youth. We carry Michele's presence in our hearts and her work in our heads.
Susan Miller was a Policy Consultant for Michigan's Children from 1997-2013.
---
'She Taught Me How to Get Over My Fear of Talking with a Legislator'
When I think of Michele, I think of how naturally she made anyone she met feel comfortable, like we had known each other for some time. When you think of an advocate, you think of someone with a big personality, but Michele was fair-spoken and that had a huge impact on me.
She created a passion for advocacy in me after our first meeting due in part to her gentle manner. In my continued work with her, she taught me how to get over my fear of talking with a legislator in the whole legislative process, and I will be forever grateful.
Michele was my champion. She was in my corner. I knew she had more skin in the game, yet she made me feel like I was the champion. The reason I believe she could do that was because she believed in me long before I believed in myself, and actively brought me along. CHAMPION – another magnificent attribute of our dear Michele.
I will carry on the work of advocacy for kinship caregivers largely due to what she poured into me. I hope I make her proud!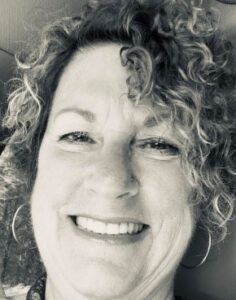 Debbie Frisbie is a co-lead of the Policy and Advocacy Group for the Kinship Care Coalition of Michigan.
---
'The World is a Better Place Because of Who She Was and What She Accomplished'
As the Local Council coordinator for the Michigan Children's Trust Fund (CTF), I am truly honored to have known Michele, as a collaborative work partner and as a friend for over 12 years. When we met, I was struck by her energy, commitment, and overall amiable character. She was so easy to like! Conversations were fun and engaging. Michele and I collaborated on several projects over the years.
Each year, in preparation for April's Child Abuse Prevention Month, Michele helped train and provide support for the 72 CTF Local Councils, teaching them how to establish and nurture relationships with their respective policy makers. We jointly established Legislative Education Day, which took place on the same day as the annual April Child Abuse Prevention Awareness Day rally. Legislative Education Day enabled CTF Local Councils to meet with legislators and educate them about child maltreatment programming and needs across the state. Through Michele's efforts, councils learned of the importance of establishing these relationships so that they could impart the prevention message and its immense impact potential for a healthier state. Legislators learned more about the child abuse and neglect work being accomplished across the state and the continuing prevention needs of our communities.
Michele also played an active role in helping CTF seek citizens' voices through her work on the Michigan Citizen's Review Panel for Prevention. She helped shape projects aimed at collecting data, which was then shared with CTF's federal funding source, the state legislature, and others to raise the prevention message and mission as a vital part of a thriving society.
Although we were work colleagues, we also established a personal friendship. We shared about our families and outside (of work) interests. Michele was proud of her family; I enjoyed hearing about her trips and children's accomplishments. We also both belonged to the "club" neither of us wanted to join and shared our cancer journeys, which both included challenges and (actually) some positives. Through it all, we mostly laughed but also shared a tear or two.
I will miss Michele but I am truly lucky that I had the great fortune to cross her path for a time. My faith commands us to practice "tikkun olam," or healing the earth. Michele embodied that spirit, and the world is a better place today because of who she was and what she accomplished while here. May her memory always be a blessing!
Emily Schuster-Wachsberger is the Local Council coordinator for the Michigan Children's Trust Fund.
---
'She Had the Most Extraordinary Talent for Making the Impossible Feel Possible'
From the early inception of the Michigan After-School Partnership (MASP) over 15 years ago, Michele Corey was instrumental in setting the vision and course for a true statewide network – a collaborative partnership that was inclusive and action-oriented. Her passion and dedication were unwavering – helping to link local, state and federal stakeholders to change policy to better serve Michigan's children, youth and families through equitable access to high-quality, out-of-school time experiences. As the first Executive Director of MASP, I had the distinct pleasure and honor to work with her as a leader of the network, an outstanding thought partner and friend.
Michele was a visionary and a true collaborator in every sense of the word. She had the most extraordinary talent for making the impossible feel possible, while making everyone she connected with feel capable and invested. Time and time again, I saw first-hand her ability to think outside the box and see possibilities and opportunities, and challenge others to work for the benefit of a greater goal. This was evident not only in the growth of the MASP network over the years, but in the passions she ignited in building Afterschool Champions. The confidence she instilled in others and her mentoring and outreach were instrumental in building Afterschool at the Capitol Days that brought hundreds of providers, parents and youth to Lansing to use their voices to advocate for policy change and investments in young people.
Whether she was conducting Afterschool Advocacy workshops at the Michigan Afterschool Collaborative Conferences, planning and helping to execute Mayoral Summits, State Afterschool Summits, visiting legislators or helping to lead Afterschool Youth Candidate Forums, she brought to life advocacy for people of all ages.
One of Michele's greatest contributions was her desire to connect issues that affect children and their families and those working to affect change. She saw these as not separate concerns but interrelated and connected – and that is why she brought so much to the table and was so effective in her work.
Michele Corey was a fierce and determined advocate and leader. Her passion for life, for her family, friends and colleagues was unbridled and enviable. Her legacy is one of kindness, social responsibility, and most of all love of her family. I am confident her work will be carried forward through all those she has touched. I will miss her laughter, her light and her smile, but I am grateful for having known her. I know the world is brighter by the light she lit. And as we keep Michele in our hearts, that beautiful light will continue to shine to guide our way forward.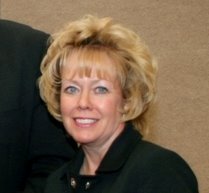 Mary Sutton has served as executive director of the Michigan After-School Partnership from its inception in October 2020.
---
'She Brought a Wealth of Knowledge, Expertise in the Art of Advocacy'
As President of the Michigan Association of Community and Adult Education (MACAE) in 2013-14, I asked Michele Corey if she would join our Board as an Ex-Officio member representing Michigan's Children. She of course said yes, and brought to our board a wealth of knowledge and expertise in the art of advocacy. She helped us think strategically and guided a process to set the course for MACAE and structure our message. Part of the developed message was to show how adult education, quality child care, after school programming, family literacy, etc. are all connected to support improving children's and family lives. As a member our advocacy committee, Michele helped organize our annual legislative day event, and taught us how to communicate effectively with lawmakers. Through her relentless determination to be at the table with legislators and policy makers, we have had some victories. The adult education funding level increased from $20 Million to $30 Million, and an additional $4 Million was appropriated for adults through career tech education.
Through her work to bring attention to the Foster Care system by having young people with foster care experience speak in front of governmental groups and policymakers, Michele taught our adult learners how to address policymakers. We at MACAE decided to organize a Student Speak Program, to connect the experiences of adult students and families and their educational journey directly with policymakers. Michele and Michigan's Children helped organize this event for two years. There is an old sports adage – sometimes the box score does not reflect an athlete's performance and contribution in a game. Michele was like the athlete, working behind the scenes to make sure the message and legislative agenda was being met. President Obama once said "that 80 percent of success is a matter of showing up." Michele's determination, character, and unbelievable spirit and willingness to get involved and always be there to help others made her very successful.
Michele wrote an article about the third grade reading policy that passed after a long debate in the legislature. Her passion to promote public policies to close equity gaps and help the state's most vulnerable children never stopped. Even though the bill passed, Michele was still advocating. She stated in this article, "It is critical that Michigan puts the right plan into action and adequately funds the steps necessary to do so." Michigan's Children was successful in maintaining in our final legislation a requirement to collect information about barriers parents face to successfully complete the required "read at home" plans. Michele also supported adult education programs in this article by stating, "Adult Education programs have suffered for decades over inadequate funding and as a result many good programs have closed their doors. Without opportunities for parents to get the educational help they need, how can they be expected to support their children's educational journey?"
Michele always had hope in her heart and believed that Michigan's Children's work did make a difference in the lives of so many people.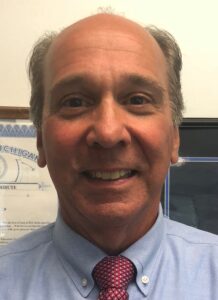 Bob Steeh is the Director of Community Education for Novi Public Schools and former president of the MACAE Board of Directors.
---
'Your Belief and Your Work will Speak for You'
Dearest Michele,
I looked through many quotes trying to find the perfect one, but it was this one, simple and pragmatic, that that spoke the most truth. Your belief and your work will speak for you – Maya Angelou.
These words resonate with your beautiful spirit, fierce but so kind, influential but always peppered with humor and authenticity. You were never afraid to ask the tough questions and advocate for change. The best part was that you ALWAYS had a plan–and you likely sent a very long email about it! 😊
I could go on about all the amazing ways your work has driven change for youth with experience in foster care in Michigan (it certainly has!), but I know you. I know you would list all the things that should have happened instead and come up with ideas about further advocacy. You would make a game plan, even though you had 500 other game plans to attend to. Every advocacy effort was worthwhile and strategically tied to others. You brought people and movements together. You drove change through tenacity and relationships. Thank you for all these things.
What I am most thankful for, aside from a very dear friendship with an amazing woman, is that you taught me to advocate. Something that seemed overwhelming and scary and a little mysterious turned out to be something very simple. Talk to people. Tell them the stories. Ask the hard questions. Push for change. "Your belief and your work will speak for you."
Thank you for your work, support of Fostering Success Michigan, and advocacy for youth with experience in foster care in Michigan.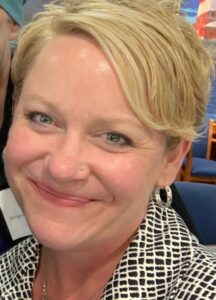 Karie Ward is the Director of Fostering Success Michigan.