Out-of-School Time is Key to the Public Good of Education
COVID changed the look of school, at least for now, and reminded us that a student's out-of-school and in-school lives are one and the same.
Making remote learning work in 2020 depended on having key supports around students at home to keep them engaged during official hours and activities and making connections out of class. This included basic nutrition and health; strong relationships with engaged, empowered, caring adults, including parents and caregivers; an environment free of toxic stress; and exciting out-of-school learning resources and opportunities. Children and families have long struggled to secure these for their children in the face of systemic barriers. And it's been especially difficult for many to maintain relationships, avoid toxic stress, and find exciting learning opportunities during a pandemic.
Michigan's students, families, and communities will have the best chance to succeed during and after the pandemic when public policymakers invest in access to high-quality out-of-school learning opportunities for children who are traditionally underserved by purely private options. We call on Michigan's elected leaders to act on the need for significant public investment in OST learning programs.
The best learning programs during out-of-school time (OST) happen when community-based groups, schools, and other local government agencies partner to create effective learning spaces outside of school hours. Before the pandemic, Michigan relied on federal and local funds alone to support these OST programs to provide a chance for thousands of Michigan students whose families could not afford privately-supported learning opportunities or tools, to get help with schoolwork, build trusting relationships, and discover new skills and passions. The pandemic has evidenced the crucial role of these OST learning programs, who leveraged their trusting relationships with students and families to provide critical connections between disconnected families and their schools, and who leveraged partnerships with schools and other agencies to provide nutrition and other supports to families across the state. These connections will support student learning both during and after this pandemic. More support for these programs is required.
This week, the Michigan After-School Partnership, an alliance of OST program providers and champions, renewed its call for state lawmakers to invest in relief for OST programs stretched to their limit and to expand program access for summer learning opportunities for families. Michigan's Children is proud to support this call for state support for OST programs, which will result in a return on its investment through improved educational, economic, and other life outcomes for schoolchildren.
Equity of out-of-school learning opportunities is a part of providing the public good of education. Michigan will emerge strongest from the current pandemic and economic crisis if we aim for no less than helping every student thrive. And every dollar and hour of effort invested into K-12 education will go farthest when our students are set up with security, relationships, and opportunities out of school to learn and thrive in school.
It is time for Michigan – the public and policymakers – to recognize that.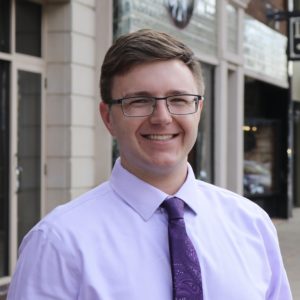 Bobby Dorigo Jones is Michigan's Children's Public Policy Director