The Michigan ballot holds choices about far more than our federal and state legislators, it holds college trustees, weeds-y policy changes, and obscure local leadership positions. These are the candidates and issues that often offer little for voters to read, rarely a statewide news presence, often no websites, no questionnaires. These are the diamonds in the rough, because nobody has bothered yet to cut the grass. In my town, these are the candidates for Grand Ledge School Board.
But these races still matter! Our laws and our places of learning affect our lives in profound ways, sometimes directly, often diffuse. Ballot proposals concerning our personal security may appear more obviously relevant, but altering the availability of public dollars for specific new purposes could affect lawmakers' decision making across countless spending issues.
Even our local libraries have meaningful stakes. According to Foster Swift, library board members have agency over their level of involvement with day-to-day library affairs, over their relationships with local boosters, and ultimately over public knowledge of the library's work by setting standards for meetings and transparency. That's a lot of responsibility! If a candidate seems unqualified to steward my library's resources or mission, I don't want them near my library!
For all these issues, sometimes there is a lot less information available than for other more publicized races. Here are a few places where policy nerds check for information about these races:
Read, watch, listen to the local news. Look online. IF you still have any local journalism presence, go there for information. These groups are among the most likely to return answers to questionnaires for local races. If your local news is not covering a race, ask them to!
Look to the people whose job is to do research for policymakers. Both the

House

and

Senate

Fiscal Agencies have published analyses of our state's ballot proposals on natural resources revenue and privacy, sharing pros and cons that help frame the debate for legislators, in addition to all the details you could ask for. The

Citizens Research Council

of Michigan also provided a clear and balanced analysis of the 2020 ballot proposals.
Go to Facebook. Look across social media if you can. I could not find anything about my library board candidates, except for Facebook. I found out that my library board candidates liked to fundraise; they make delicious food from cider donuts to chickpea hummus; they are well-read; and one is a former educator. I found nothing immediately disqualifying about my candidates, even a couple positive signs. But your anonymous local candidates could be different!
Search, search, search. Search the name of the ballot item or candidate and check out a search engine or two like Google. Click a couple pages in. You never know what you will find!
Vote all the way down your ballot! Do your research, have fun with it, and get out that vote!
–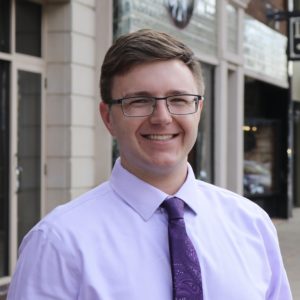 Bobby Dorigo Jones is the Director of Policy at Michigan's Children