Futures for Frontliners Program: A Spark in Adult Education Investment
Last week, the Governor announced the Futures for Frontliners (Futures) program to provide tuition free access to community college for Michiganders without high school credentials and college degrees who have worked in frontline jobs in essential industries during the COVID-19 pandemic. This is consistent with the Governor's stated commitment to supporting college going for the past two years. What is different about this, however, and indicates a bit of a sea change in the college access conversation in the state, is that some of this funding is also available to help lower skilled adults get a high school credential so that they too can be connected to a post-secondary path.
The $24 million investment program, delivered through the Michigan Department of Labor and Economic Opportunity, is a divided into a two-path system: $16 million for Path 1: Frontline workers who have a high school diploma or equivalent and $8 million for Path 2: Frontline workers who need to complete a high school diploma or equivalent.
This is an exciting opportunity for our state in many ways. This investment indicates that we are really serious about building pathways toward Michigan's stated goal of 60% credentialed beyond high school by 2030. But it is even more exciting for the population of Michiganders without a high school credential looking now more than ever before to increase their educational skills and career outcomes who are more often than not left out of these credentialling conversations. The pandemic has again evidenced that those with the lowest skills are least able to maintain employment during bad economic times, and this is particularly true for parents with children who face even more barriers to consistent work. Fortunately, Michigan has a long history of programming to help adults get back on track toward high school credentials and beyond, but there has been limited understanding and valuing of how high school completion programs through Michigan's adult education system play an essential role in that credentialling goal.
Futures demonstrates investment and will certainly spark better understanding and conversations around adult skill building that has not been seen in this intensity in over a decade. Through the Futures for Frontliners Program, adult education providers will be able to ensure that they can not only help adults earn a diploma or credential but also earn an industry- recognized certification in a high need, in demand job. Eligible state and federally-funded adult education providers will be able to receive reimbursement costs for services delivered to help adults obtain a high school credential or industry-recognized credential.
And adult education providers are up to the increased expectation and investment. The Michigan Association for Community and Adult Education and its members are ready to expand their service provision to meet higher demand and close service gaps that result in students working so hard to build their skills that they are travelling miles across counties to attend programs. While the Futures program is targeted toward a small group of workers, it represents a start. It will be important to evaluate and assess the accessibility and outcomes of this effort, as always, and build on it to expand access to more Michigan families where limited education leaves parents disadvantaged in the job market and in their abilities to both engage in their children's learning and navigate systems for their children's well being.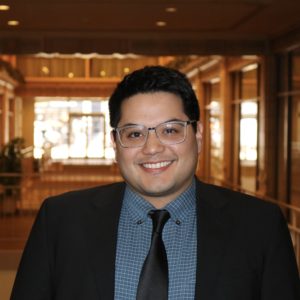 Patrick Brown, Director, Michigan Association for Community and Adult Education
Outreach Associate, Michigan's Children