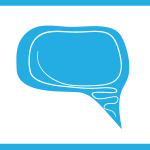 In his latest Capitol Corner blog, Matt Gillard urges lawmakers to pass two new bill packages on youth offenders in the adult criminal justice system and children in foster care before the legislative year ends.  The latest issue of Speaking for Kids also includes a new Budget Basics report on Congressional cuts to federal funds for children and families, and more.
Read it here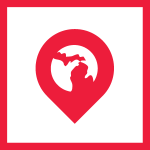 Talk to Lawmakers about Kids Count
The recent release of the 2016 Kids Count Data Book once again offers advocates an opportunity to talk to lawmakers about the status of Michigan's children and families and where improvements can be made. In her blog, Counting Our Successes and Fixing Our Failures, Michele Corey describes how drawing attention to long-standing needs is critical.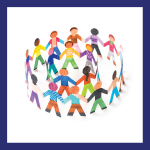 Improving Mich.'s
Child Care System
Now facing the prospect of two children in child care, Mina Hong looks at the changes made in Michigan's child care system through the 2014 reauthorization of the federal Child Care and Development Block Grant.  Read her insightful blog, Bold Steps Force Improvements in Our Child Care System, and also learn of improvements that are still needed.
Why Get
Involved
We can make change happen. We can use local and state level policy advocacy to improve our communities. By joining us in the fight for public policies made in the best interest of children, youth and families with the most challenges; we can ensure that all children have the supports they need to succeed in school and in life.
Policy
Opportunities
Michigan's Children identifies opportunities to influence public policies on behalf of children who face the most challenges in life – children from low-income families; children of color; and children, youth and families served by the child welfare and juvenile justice systems. This includes immediate opportunities to influence public policy debates as well as long-term opportunities to shift the conversations taking place in Lansing and Washington, D.C.
Who We Are
Michigan's Children is the only statewide independent voice working to ensure that public policies are made in the best interest of children from cradle to career and their families. Our emphasis is on influencing public policies that close equity gaps and ensure that the children and youth who face the most challenges have the supports they need to succeed in school and life. By working to reform public policy, we improve the odds for all children, and support the work of those who provide services that help individual children overcome the odds.
Take Action
Michigan's Children works to inform you on issues that policymakers are debating and provide active and immediate ways for you to get involved in public policy debates affecting children, youth and their families.