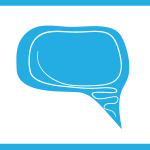 Newest Issue of Speaking for Kids
Michigan's Children hosted a special FamilySpeak featuring caregivers in the child welfare system at the state Capitol recently. Read what families had to say at the forum, plus news on the third grade reading bill, a new national movement for kids, and the ESEA in the latest Speaking for Kids e-bulletin.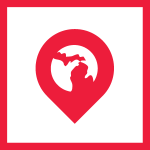 A Focus on 3rd Grade Reading
H.B. 4822, focused on improving third grade reading proficiency, has passed out of the House Education Policy Committee after several weeks of testimony.  Michigan's Children provided testimony to the Education Policy Committee with recommendations to strengthen the read-at-home component from a two-generation perspective.

A Step Ahead or
A Step Behind
Our latest Speaking for Kids blog provides a reflection from VP Michele Corey on her family's Mackinac Bridge walk on Labor Day and the first day of school. Specifically, she discusses the 6,000 hour learning gap and the need for more expanded learning opportunities so that all students can begin the new school year a step ahead.
Why Get
Involved
We can make change happen. We can use local and state level policy advocacy to improve our communities. By joining us in the fight for public policies made in the best interest of children, youth and families with the most challenges; we can ensure that all children have the supports they need to succeed in school and in life.
Policy
Opportunities
Michigan's Children identifies opportunities to influence public policies on behalf of children who face the most challenges in life – children from low-income families; children of color; and children, youth and families served by the child welfare and juvenile justice systems. This includes immediate opportunities to influence public policy debates as well as long-term opportunities to shift the conversations taking place in Lansing and Washington, D.C.
Who We Are
Michigan's Children is the only statewide independent voice working to ensure that public policies are made in the best interest of children from cradle to career and their families. Our emphasis is on influencing public policies that close equity gaps and ensure that the children and youth who face the most challenges have the supports they need to succeed in school and life. By working to reform public policy, we improve the odds for all children, and support the work of those who provide services that help individual children overcome the odds.
Take Action
Michigan's Children works to inform you on issues that policymakers are debating and provide active and immediate ways for you to get involved in public policy debates affecting children, youth and their families.