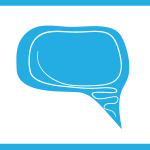 Newest Issue of Speaking for Kids
In the newest Speaking for Kids e-bulletin, we pause to thank our partners for working with us to make Michigan a better place to be a child and raise a family. We also offer stories about youths overcoming struggles to work toward high school and college credentials, the 'Raise the Age' debate, an early childhood series on PBS, and more.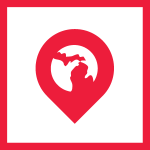 Youth Voices    Inform Others
A Michigan's Children panel discussion at the 2015 Michigan Pre-College and Youth Outreach Conference brought together youth with inspiring stories to tell about overcoming daunting odds to earn a high school diploma and college degree. Their expert advice stirred a roomful of educators, counselors and service providers. Read it today!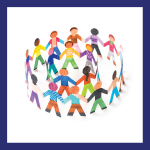 Great Teaching Needs Support
Michele's latest Speaking for Kids blog discusses "What it takes to make a great teacher?" in light of new legislation overseeing changes in how Michigan teachers are evaluated. Read her insights into this and other factors that impact student achievement.  One takeaway: Teacher investment is key.
Why Get
Involved
We can make change happen. We can use local and state level policy advocacy to improve our communities. By joining us in the fight for public policies made in the best interest of children, youth and families with the most challenges; we can ensure that all children have the supports they need to succeed in school and in life.
Policy
Opportunities
Michigan's Children identifies opportunities to influence public policies on behalf of children who face the most challenges in life – children from low-income families; children of color; and children, youth and families served by the child welfare and juvenile justice systems. This includes immediate opportunities to influence public policy debates as well as long-term opportunities to shift the conversations taking place in Lansing and Washington, D.C.
Who We Are
Michigan's Children is the only statewide independent voice working to ensure that public policies are made in the best interest of children from cradle to career and their families. Our emphasis is on influencing public policies that close equity gaps and ensure that the children and youth who face the most challenges have the supports they need to succeed in school and life. By working to reform public policy, we improve the odds for all children, and support the work of those who provide services that help individual children overcome the odds.
Take Action
Michigan's Children works to inform you on issues that policymakers are debating and provide active and immediate ways for you to get involved in public policy debates affecting children, youth and their families.