Candidates Hear from Battle Creek Citizens about Early Childhood Needs
Battle Creek – On Sept. 28, 2022, Calhoun County organizations invited legislative candidates to the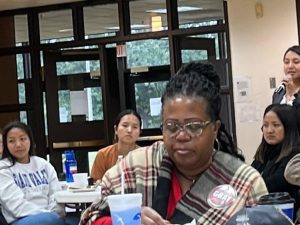 Springfield Burma Center for a lively candidate forum focused on early childhood issues. Pulse, Burma Center, Southwestern Michigan Urban League, Voces, Michigan's Children, and Think Babies Michigan collaborated to bring this candidate forum to the community.
The forum was an opportunity for community members to share current challenges facing the local early childhood system, and hear the types of solutions that legislative candidates will prioritize if elected. Dave Morgan, candidate for state House District 44, and Kai De Graaf, candidate for state Senate District 18, attended. Rep. Jim Haadsma, running for District 44, and Rep. Thomas Albert, running for District 18, were unable to attend due to a vote in legislative session that evening. Haadsma's chief of staff, Paul Egnatuc, sat in as his surrogate; Rep. Albert did not send a surrogate to speak on his behalf.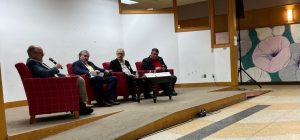 A former preschool teacher stole the show with a passionate and spot-on explanation of the challenges that the early childhood workforce is facing today. She shared how undervalued she felt as a preschool teacher, citing low pay relative to other fields that require the same amount of post-secondary education. While she said preschool teachers are truly educators skilled and intentional about molding young minds, she bemoaned the fact that many people see them as teachers who merely spend their time playing with kids.
The theme of early education as an undervalued profession permeated the event. Candidates responded with ideas to address these challenges, and expressed a willingness to learn from community members who are living the early childhood crisis every day.
Representatives of the sponsoring organizations said they will remain committed to keeping the conversation going, and building strong relationships with their elected legislators to move solutions forward.
By Madeline Elliott, Michigan's Children policy and program associate