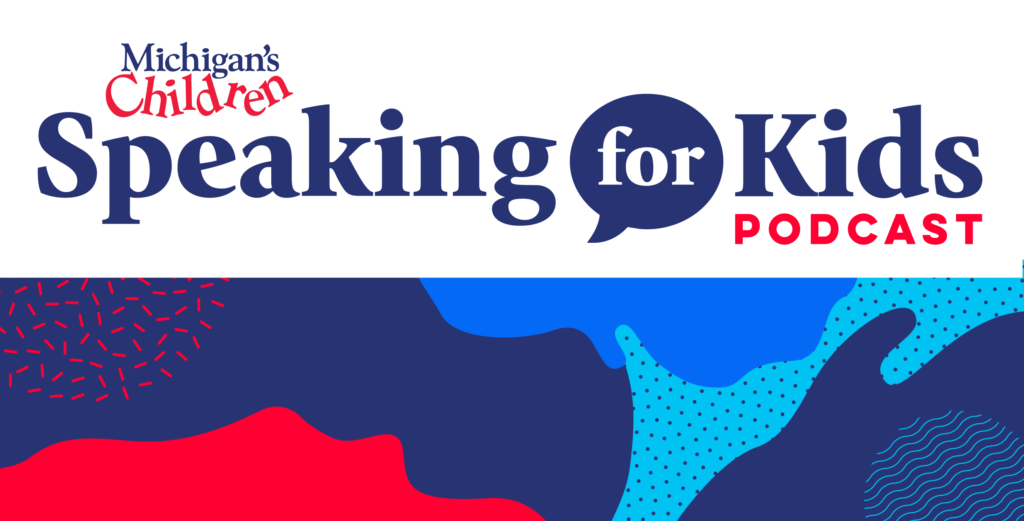 Speaking for Kids, the Podcast from Michigan's Children
Welcome to the Speaking for Kids Podcast page from Michigan's Children. Each month we will present a new podcast led by host Matt Gillard, Michigan Children's President & CEO, on a variety of crucial conversations with people making public policy decisions regarding children, youth and families in Michigan – along with the voices of people impacted by those decisions. Our goal will be to help you strengthen your voice to speak up for the changes we need to improve the lives of Michigan's kids and families, and encourage champions like you to get involved in the issues we're fighting for!
Look for us on the hosting sites – Apple Podcasts, Google Podcasts, Spotify and YouTube. Contact program producers, Teri Banas at teri@michiganschildren.org and Stephen Wallace at stephen@michiganschildren.org, with suggestions for future podcasts.
And if you're new to podcast listening, here's a web article that promises to lay it out the basics for beginners, including finding a podcast on your computer using a web browser, or through an app loaded on your iPhone or iPad.
---