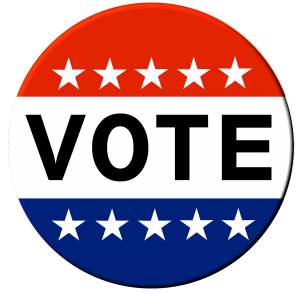 As each of us has experienced recently, advocacy and issue engagement has taken many shapes and forms and likely will continue to do so as we continue to mitigate the spread of Covid-19. Nonetheless, Michigan's Children is excited to continue working with each of our partner organizations and service providers in regard to election advocacy and issue engagement as we have done in the past. Many candidates are still seeking ways to engage with constituents as they know it's vitally important to hear about the issues that directly affect your ability to provide service to children, youth, families, and Michigan communities across the state. They are also looking for opportunities to let us know what they will prioritize once elected because they need our vote.
Engaging candidates sooner rather than later is essential, and this election year's strategies must include a heavier focus on digital and virtual methods.
Despite all the attention paid to election day on November 3rd, there is another critical day to remember, the Primary Elections held on August 4th. This is when voters decide which party representatives they will be choosing to face each other in the general election in November. Due to the way that state legislative and Congressional districts have been drawn, and the political leanings of some communities, one party is often much stronger, resulting in races being decided in the August primaries when party winners are determined, rather than the general election in November.
As we build our electoral advocacy engagement toolkit, we hope it will help guide you on ways you can begin or enhance your engagement of candidates with your organization and service population today. Tools and ideas that we highlight are designed to complement any other outreach methods your organization is doing and can help you get started as well.
---
What's Different Concerning Elections This Year, Specifically?
This year, being 2020, the start of a new decade as well as a presidential election year has presented both new impacts and opportunities. Here are some key things to consider as you and your organization progress with electoral outreach:
The 2020 Census
The Coronavirus outbreak has exposed equity gaps among many of the populations we're called to serve, advocate, and mobilize in our work. While these gaps are now more visible than ever, another integral component to becoming part of the solution is evident — our direct access, constant communication, and moreover, credibility, with individuals and families most vulnerable amid today's new everyday reality.
The very same children, youth, and families many of us advocates and providers work with and for daily, are often left feeling unheard, and their experiences and perspective have taken for granted. The immediate opportunity to build full participation in the 2020 US Census is a critical space to start.
Voting and requesting your ballot to vote via mail or absentee
In 2018, Michigan residents voted to adopt new rules and protocols for absentee voting. Additionally, earlier this year, Michigan Secretary of State announced registered voters can now apply for an absentee ballot via their website, in which the ballot will be mailed to the voters home. Completed ballots can be submitted via mail or in-person at your local clerk's office. Online absentee ballot request forms and other relevant information can be found here.
Local Elections and Impacts at Home
This year, a wide range of races and local ballot initiatives are present in many areas of our state. While we've mainly focused our electoral advocacy efforts on races in the Michigan Legislature, these same tools and approaches provided in the toolkit are applicable to individuals running for office up and down the ballot. Unsure of who's running in your area and how your ballot might look? Take a look at this interactive resource here, that can provide some insight into who's running. Issue points such as juvenile and criminal justice, local funding of education programs, and other key local issues resonate with these "down-ballot" candidates and we encourage you to engage with them on issues that can make a difference directly in your service areas.
---
Taking Action in an Election Year: Toolkit
Michigan's Children will be continuing to add ideas and links for engaging your area's candidates beginning now in primary races and continuing moving forward to the general election and beyond once successful candidates take office. Here are just a few quick ideas to consider.
Video Q&A: Taking a brief video and uploading it to social media can be a great first step of electoral engagement. It's even more powerful if you can show the "faces and places" that are impacted most by the issue point or policy question you're asking candidates. Here's how you can execute this method of interaction with candidates this year:
Use a cell phone, tablet or computer to record a brief video that's no longer than 2-minutes, stating your name and/or organization, where you or others in the video will be voting and ask your question to the candidate.
Once you're done recording the video – save, upload, and share with others so we can help amplify your voice. When uploading the video to social media and other digital platforms, be sure to find and use the corresponding tags to the candidates' pages and social media accounts. #AskMI2020.
Share with us at Michigan's Children, by emailing both your initial video containing candidate questions and any responses from candidates you may receive to adam@michiganschildren.org.
Challenge other organizations to see who engages with their candidates the most by tagging both questions and responses using the hashtag #AskMI2020. You may find a bit of friendly competition amongst our youth and organizations can create quite a bit of buzz around the Michigan primaries and voting.
Letter Drive: I know it's old-fashioned, but writing letters and sending through the postal service is still an effective way to reach candidates. This method is most effective if you have a larger group of youth, parents, or community members who are all seeking to engage with candidates. This approach also gives organizations the opportunity to ask multiple questions of candidates through each individual writing their own letter and sending as one collective package to the candidate's campaign office or PO Box. Be sure to ask that candidates respond either via reply letter(s), video, or phone call. Michigan's Children is glad to assist in helping organizations navigate where to send completed letters.
Ask for a Virtual Visit: In your outreach to candidates and their campaigns, they may be interested in briefly meeting you in a virtual way. This engagement opportunity may involve candidates having valuable facetime with youth, parents, or service providers who seek a more in-depth conversation about specific issue areas and the solutions the candidate can assist in enacting. This strategy is most effective when you extend this invitation to all of the candidates running in the specified district — those who already know and support you, and those who don't, all need to have the opportunity to connect. It is sometimes surprising which candidates take you up on these offers, and then whoever is the winner, you will have built a bit of a relationship with them.
Convene all Candidates Virtually: If you are really interested in seeing the candidates together to be able to share with them, and be able to best see the differences in how they might respond to questions asked, that could be possible as well. Invitations to these kinds of convenings need to go to all the candidates running for an office, will need to be well-moderated, and do take some time and effort. Michigan's Children is glad to talk with you more about whether or not that makes sense for your capacity and depending on the races to target, if the timing would best be done in July, or left until the fall.